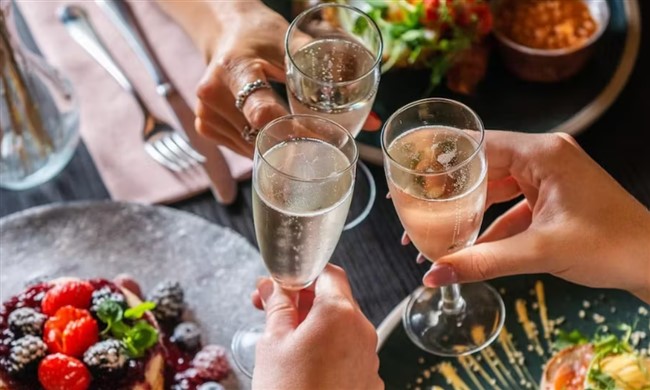 Introduction
Welcome to the vibrant city of Preston, where culinary delights and indulgent brunch experiences await you. In this article, we will take you on a journey through the bustling streets of Preston to discover the best brunch and bottomless brunch venues in town.
Whether you're a local looking for a new spot to satisfy your brunch cravings or a visitor eager to explore the gastronomic scene, Preston has an array of fantastic options to tantalise your taste buds. From trendy cafes serving up classic brunch dishes to chic eateries offering bottomless drinks alongside delectable bites, get ready to elevate your brunch game in Preston.
About Preston
Preston is a vibrant city located in Lancashire, England. Situated along the River Ribble, it is known for its rich history, charming architecture, and bustling city centre. With a population of over 140,000 residents, Preston offers a diverse range of attractions, from cultural landmarks to thriving shopping districts.
Preston boasts a variety of eateries, ranging from traditional British pubs serving hearty meals to international restaurants offering flavours from around the world. Whether you're in the mood for classic British fare, exotic cuisines, or trendy brunch spots, Preston has something to satisfy every palate.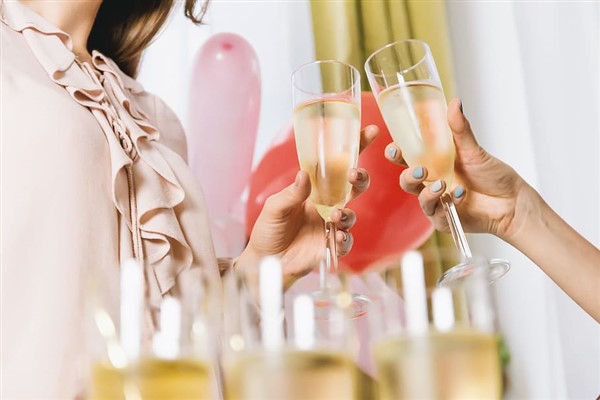 The Best Brunch and Bottomless Brunch Venues in Preston
ReView Cocktail Bar Preston
Preston Guild Hall, Lancaster Rd, Preston PR1 1HT
ReView Cocktail Bar is the home of Preston's famous 360-degree bar.
This venue provides a laid-back ambience throughout the day, transforming into an energetic and vibrant destination bar at night that is simply unmissable.
They offer a 90-minute bottomless brunch experience that includes free-flowing Cocktails, Prosecco & some tasty Chinese food to snack on.
The bottomless brunch food menu includes the following choices;
Salt and pepper chicken (Dairy free, Gluten Free)
Salt and pepper chips (Vegetarian and Dairy Free, Gluten Free)
Duck Spring Roll (May contain Milk)
Vegetable spring rolls (Vegetarian and Dairy Free)
Prawn crackers (Dairy-free)
Sweet chilli sauce (May contain nuts, Dairy free, Gluten Free, Vegetarian)
Brunch bookings are available for the following days and times; Friday: 4 pm – 5:30 pm, Saturday: 2 pm – 3:30 pm & 4 pm – 5:30 pm and Sunday: 4 pm -5:30 pm
The cost is £30 per person but this could increase to £35 per person for special events Brunch like the "Magic Mike Brunch" etc.
Baluga Bar & Club
11-14 Miller Arcade, Preston PR1 2QY
One of Preston's trendiest bars, they serve an array of Cocktails, Beers, Wines & Spirits. The dress code is strictly smart/casual with no sportswear allowed.
Baluga Bar offers their 90-minute "Tipsy Bottomless Brunch" event at a cost of £35 per person. They also offer other themed brunch experiences such as the "Old Skool R&B Throwback Brunch"
The Bottomless drinks choices include handpicked favourites from the Baluga Cocktail Menu (including the Baluga Pornstar Martini), cocktail sharers, mocktails, beers & prosecco.
The brunch food menu offers Korean Fried Chicken Bao Bun's, Salt and Pepper Hash Browns, Smashed Cheese Burger, Veggie Plater & more.
The menu also includes Vegan and Gluten Free options.
The Ginger Bistro
333 Garstang Rd, Fulwood, Preston PR2 9UP
The Ginger Bistro aims to introduce a new wave of fresh and refined dining experiences to the residents of Preston. With a focus on delectable cuisine, exquisite wines, and handcrafted cocktails, the establishment strives to complement the thriving local business community while delighting the taste buds of its discerning patrons.
The bottomless brunch menu is only available on Wednesdays and Thursdays, between 12 pm-3 pm. This includes a two-course set menu and unlimited Prosecco, all for only £29.95 per person.
It is also worth noting that NHS 10% discount is available for food from the full a la carte menu anytime Monday to Thursday.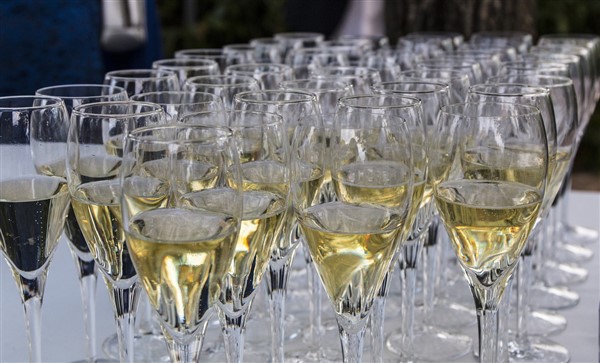 The Adelphi
43 Fylde Rd, Preston PR1 7DP
Rated as the Best Bottomless Brunch in Preston and winner of the 2023 MIDAS award for Best Bottomless Brunch!
The Adelphi takes immense pride in presenting an exceptionally diverse and extensive bottomless brunch menu, ensuring that you can relish brunch in all its glory. Indulge in a wide array of mouthwatering dishes, carefully curated to cater to every palate, while savouring your preferred delightful libations. They offer a truly satisfying brunch experience that combines delectable food with delightful drinks.
The Brunch Club menu is comprehensive and includes Burgers, Traditional English and Vegan breakfasts, Pizza, wraps and chicken wings amongst other things.
Drinks include Cocktails, Prosecco, draught beers and Gin mixes.
Prices start from only £25 Per Person!
For students; Sign up to UniCrew and get exclusive discounts and offers at The Adelphi as well as access to competitions.
Detroit Preston
1 Main Sprit Weind, Preston PR1 3XB
Detroit offers a lavish 4-hour "Show" brunch experience, bringing the finest tributes and bands from across the UK to Preston.
Enjoy Food Sharing Platters, an array of premium bottomless drinks and the finest wines sourced from around the world, sip on delectable handcrafted cocktails, and relish in the refreshing goodness of carefully selected beers.
This establishment believes in the power of local produce, featuring delectable meats sourced right here in Lancashire.
With the show brunch ticket, not only do you get to indulge in a delightful brunch experience, but you also gain entry to the captivating evening entertainment. Stay as long as you desire, relishing in our wide selection of drinks, and enjoy the vibrant social atmosphere that surrounds you.
Ticket prices start from £17.50 (plus a £0.44 service fee) and are limited to just 100 people per show and can sell out fast. Therefore, booking in advance is recommended to avoid disappointment.
Summary
In conclusion, Preston boasts a vibrant brunch scene that caters to every taste and preference. From trendy cafes to luxurious venues, the city offers a diverse range of options for the best brunch and bottomless brunch experiences.
Whether you're seeking classic English breakfast fare, international flavours, or innovative twists on brunch favourites, Preston has something to satisfy every palate. Indulge in bottomless drinks, from refreshing mimosas to handcrafted cocktails, as you savour delicious dishes made with locally sourced ingredients.
Find a Place to Stay in Preston